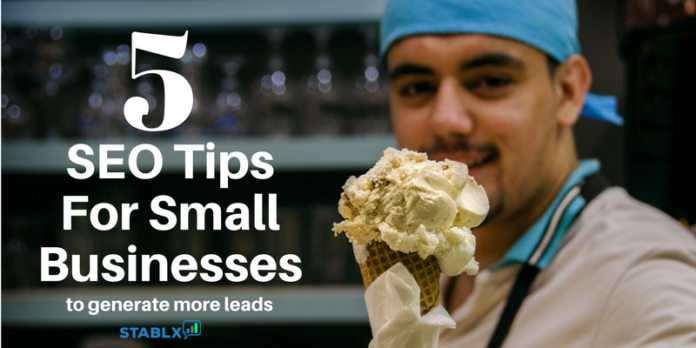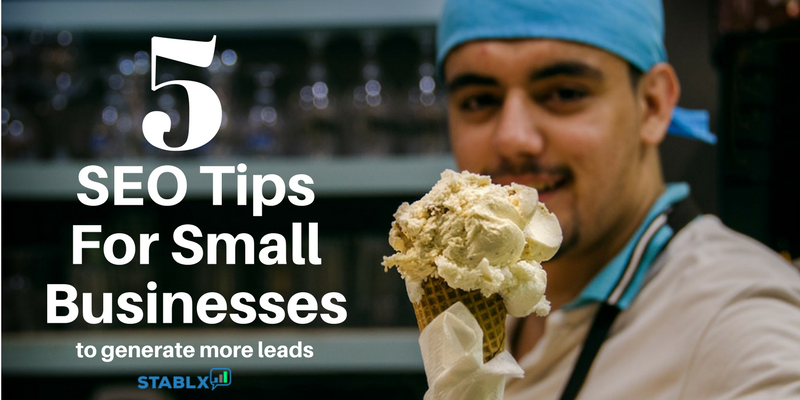 Do you have a small business!
If yes! Then this article is for you.
Read this article only if you're you want to increase the number of customers for your business and build your business presence online?
If you are someone who answered is "Yes, Of course" then this article needs a reader like you to take action to grow their business.
If you are having a small business and you want to grow your business fast then using Online Presence of customers could be a very good option.
Now how internet Generation could be a good option for small business?
Suppose you have a small restaurant somewhere in the city and obviously you will want your visitors to visit your restaurant even more frequently, then why not set up a website of yours online.
Buy a domain, get reliable hosting, hire a web developer, set up a beautiful website. The one-time investment on a fully functional beautiful website will become an asset for future.
How will spending on a website help small business?
A good question. The answer is, a well SEO optimized website not only helps the business to build their business presence online but also to attract new customers.
Sharing how different and beautiful your restaurant is and how good your waters service wi attract people to visit your restaurant.
A well-optimized website attracts 1000+ visitors, 100+ customers, and 50+ business opportunities even if you are small.
you can put there your menus, your special dishes, offers your restaurant have, offers for the festive season. You can start taking orders online and do the delivery, which will surely increase your business.
If your business is new and you cannot wait to grow your business, you can try doing targeted and effective ppc campaign which will give you instant results, new customers who will pay for your service.
Let's be honest here, almost all the business have competitors, and they want to get more customers, do more sales and conclusively make more money.
Every business can become huge if they get more customers, if they rank higher and if they service better if they market better compare to their competitors.
So to rank high on google you have to optimize your SEO which is "search engine optimization". Search engine optimization is the science of optimizing your website to rank high on different search engines like google and bing. So in this article, I will tell you some useful SEO tips which will help your website to rank high on google.
1. Take advantage of Social Media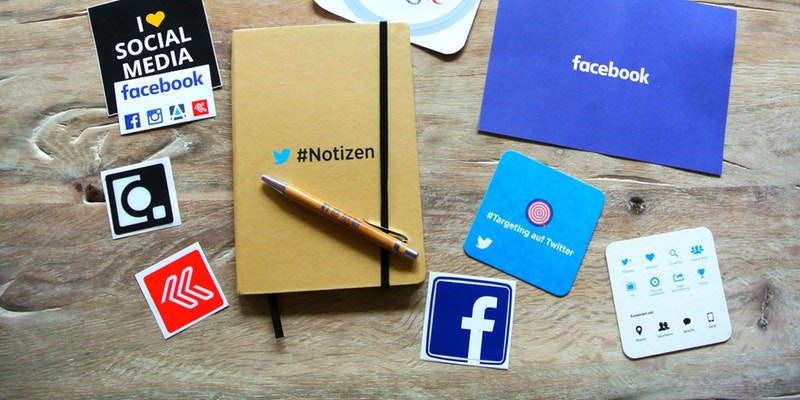 This part doesn't need any research, technical skills or coding knowledge. Social media management is as simple as clicking pictures, sharing what special dishes your restaurant cooks, how you serve.
No doubt, gaining social media attention with organic reach takes time but you can hack your business productivity by doing social media marketing.
Social media marketing is a marketing done on the audience, who are likely to purchase your product and services. SMM gives you the ability to show what your business is capable of and gives a reason to the people to visit your restaurant.
One of StablX result from organic social media marketing

In other words, you share what you do, what you offer.
Social media nowadays are very important for business, the amount of visitors coming from social media is convincing.
You can use social media Ad platforms like Facebook, Instagram, Quora, Youtube to attract customers from social media. 
Staying active by providing customer service, posting regular updates, and sharing the latest food from your menus.
Social Media also helps your business website to rank higher if you have social media optimized profiles. A good number of followers, reviews and engagement are a big part of social media optimization and you shouldn't ignore them as they are your pillars to grow your business online.
2. Keyword research
Keywords are the most important words or phrases used on your website content which are the toys for your website. There are several tools available online for keyword research and Google also has its own tool for keyword research and each keyword has its own bidding price as well.

So do some research which are most relevant for your business, and also sort out negative keywords which irrelevant for your business.
You can also use a chrome extension named keywords everywhere which will help you to see the keyword volume in chrome browser for every google search.
3. Good content
As stated by Bill gates "Content is king"  , Content is the most important part of your website, your whole SEO score will depend on how you put content in your website. Content is the foundation of search engine optimization, as well as of lead generation and email marketing. There are many different content formats.
"Content is king only if someone reads it"
The choice of type of content depends on your business needs and on your target audience, as you want to produce content that will generate the best outcome for your target group.
Here are some ideas on types of content you can publish to gain traffic from search engines like google and gain followers on social media:
Articles

Case studies

Checklists

E-books

Infographics

Podcasts

Slideshares

Surveys

Templates

Videos

Webinars
4. SEO Friendly URL
Business website domain name represents about your business.
Considering the example of the restaurant again, you have a restaurant whose name is "RASNA" then your domain name should contain this word rasna, it helps customers to recognize your business name and visit your website. 

So at last your domain name would be somewhat similar to rasna.com, you can also choose here in this name we have our restaurant's name plus our business model which is meals. And try to keep your domain name as short as possible and at the same time meaningful also, because longer domain name does not consider SEO friendly.
5. Code optimization
Code optimization refers to re-setting of your website HTML. The benefits of code optimization that the website takes less long to load. Code Optimization is often the biggest factor, which affects the performance and the incoming traffic on a website and code optimization enables search engines to easily understand and comprehend the content given on your website.
The higher understandability and accessibility rate of the content leads to better visibility on search engines. For example, use a canonical meta tag or 301 redirects to achieve URL normalization in case of multi URL web pages. If you don't have sufficient knowledge about coding then you can hire an SEO specialist.
#Bonus Local Business Presence
It's 2018, people have started using google voice and google maps for every ride they do and. every product they need. The research by shows that keywords like "Tea shop near me" and "restaurant near me"  has got some really good search value.
Google algorithm process these Keywords in a very different manner than regular keywords. The business having google maps listing has a huge benefit as it brings hundreds of leads and customers to visit their store and also helps their business website SEO to rank higher on Google SERP(Search Engine Result Pages).
Remember
"If you are not ranking for your business keywords then youR Business is not online"