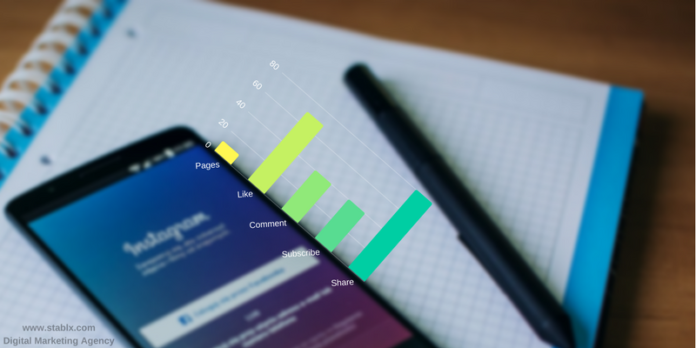 Looking for facts and stats about digital marketing, social media? Then this article is for you.
In this article you will find some of the must know facts, stats and tools about the whole internet.
This is list for anyone who loves to know about internet, loves to explore about digital marketing or a geek who loves to know about the internet.
There are more than 3.9 billion internet users, 1.3 billion websites, and 2.1 billion Facebook users in the world and still counting…..
Do you know, that whatever you do on the internet, from browsing websites, to signing up for a letter, every search, every click, every view gets recorded in a parameter which is absolutely beyond Google analytics or any webmaster in the marketplace.
So coming back to the topic facts and stats about digital marketing, let's see some of the must know things about internet. 
1. Searching Vs Buying Behaviour
According to statistics, 80% of the people in United States are using internet regularly. Out of these, 97% uses it to search for products that they eventually end up buying.
2. Email Optimization Importance
It is estimated that over 55% of emails are now opened on a mobile device which means that email optimization for mobile devices is necessary.
3. Internet Users on Social Media
It is reported that over 70% of internet users are present on at least one social media platform, which means that a majority of users can in fact be reached through social media.
4. Social Media Importance
Surveys and studies carried out by experts in Social Media Marketing, like Hubspot and Social Media Examiner, reveals some satisfying statistics about online marketing. Results revealed that about 90% of marketers said that social media is important for their businesses.
5. Social Media Marketer Social Media Usage
66% of online marketers are using social media for approx 7 hours or more and 39% for 10 or more hours in a week.
6. Mobile Users Stats
According to the reports from Google's 'The Mobile Playbook', 94% of users uses smartphone for local information online. Based on the same report, 51% of those users visited the store they found online.
7. Search Engine, The Traffic Machine
Search engines are the virtual highways through which the majority of internet traffic flows and finds its destinations. Based on the statistics, Google.com is the most visited website. (Source) with around 80% of searches being conducted through this search engine alone. And that is just Google alone. So if a website is not doing well in its relationship with search engines, it is literally missing out on the majority of the traffic found on the internet.
8. Number of searches on Google
The number of searches on Google per second is more than 40,000. There are 130 trillion indexed pages and this number is constantly growing. This shows how the reliance and dominance of search engine activity over other internet activities is growing.
9. Google handles 79% of Queries
Data for the August 2016 shows that Google holds the highest market share of all the desktop searches, with over 79%, followed by Bing (9.9%) and Yahoo! (8.34%). For mobile searches, Google's share is even larger, with over 90%.
In a survey conducted with SEO industry leaders, 94% of the participants shared that the title tag was the best place to insert keywords in order to pursue higher rankings on search engines But The recent algorithm has changed everything.
Title tag has just became a part of on page SEO optimization and Backlinks has been a big factor in ranking a website higher on SERP.
10. Top 1000 Keywords aren't enough
The top 100 and even the top 10,000 keywords actually account for not that big a percentage of search traffic. That simply mean that even if you could somehow dominate the top 1000 keywords on search engines, you would be losing out on about 90% of the total search traffic in play.
11. Different Result for Mobile Mobile
With about roughly 50% of the internet's traffic originating from mobile devices, Google rewards websites, which are designed to respond to the user's device and load themselves accordingly.
12. Google Algorithm Changes
Google had been making changes to its algorithm changes more that 200+ times on an average.
There have been a lot of surveys and researches conducted in order to determine the search engine market share, and the figures do vary in different reports. However, the only thing they had in common is the Google's supremacy over al the other search engines. According to the comScore results for February 2016, approximately 64% of searches have been conducted through Google search engine.  
Bing's share in the total number of searches is approximately 21%, followed by Yahoo! Searches, which represent 12% of the total number. Apart from this, other search engines also have a minor share in global searches, which includes Ask Network with approximately 1.6% of market share and AOL, Inc. with less than 1% of market share, based on the same report.
13. Search Query Statistics
Google's market share on mobile devices is over 90%, followed by Yahoo! with approximately 5% and Bing with approximately 6% of the market share.
14. Usage of search engines
Usage of search engines varies in different parts of the world. While Google takes up the largest part of search engine market share in the USA and India, Baidu takes up over 60% market share in China, where Google falls behind with less than 5%. This shows the huge value of search engine optimization. 
15. Most Popular Analytics
Google Analytics is most popular analytics tool which is used by 87% of Analytic Agencies who provide professional web trafficking services to other businesses. Due to the many features offered by Google Analytics, many webmasters use this service exclusively, without feeling the need to explore other web based analytical tools
16. Advantage of Google Analytics
The Biggest advantage of using Google Analytics is that the services from this tool can be combined with other similar web assessment services by Google (such as Google AdWords and Google Search Console), making a highly comprehensive and insightful analysis.
It doesn't ends here, The advance tool Google Tag Manager has combined all the popular elements and technologies over the web to make the implementation easy.
17. Major Website Users
Facebook: 2.072 billion users

Flickr: 90 million users

Google+: 111 million users

Instagram: 800 million users

LinkedIn: 500 million users




Twitter: 330 million users




WhatsApp: 900 million users




Youtube: 1.5 billion users
18. Using a good workstation improves your productivity
Using double screen improves work productivity by 16%
In Work from home environment, Having a good workstation encourages employees and end up performing 160% in productivity compare to the people who work on bed
19. Computer Specs for a Digital marketer
The recommended computer configuration for an SEO is 16GB RAM, 1920px 1080px or higher resolution
The recommended laptop for an SEO managers is 16-32 GB memory to run heavy crawlers.
The recommended laptop specs for a content writer is 8GB RAM with no graphics card.
The recommended laptop specs for digital marketing executive and manager is 16GB RAM, 4GB Graphics and high resolution laptop with extendable support to screen cast to projector. ie: HDMI Port, VGA Port or AirPlay in case of mac.   Recommendation taken from The Digital Hacker
Having higher RAM is especially good for SEOs where they need to run multiple instances of browsers and work on screamingfrog.
Having SSD as main hard disk makes any data processing or data visualisation applications run faster which is a quite useful need on the hour to save time and deliver with efficiency.
Note: Screaming frog is an SEO crawler that can run on lower specs but it performs way better on higher specs system. Crawling configuration can be customised on the application to achieve performance results.  
20. Work on Video call
Having video call while work makes employee work more and stick to the work unlike in non video call scenario where employee multitask while being in meeting
  Some employees also feel lethargic being on video call for long time. The idea of video call should be implemented considering employee productivity.
21. Risk in Work From Home Employees
Employees tend to become comfortable and consider to spend time in doing something extra, which also results in lower employee engagement in the later part
22. Quick summary
World population is approximately 7.6 billion

The internet has 3.9 billion users

There are

1.3 billion

websites

There are 3.1 billion active social media users

On an average

210 billions emails

are send per day.

There are 5 billions searches on google per day.

5 billions videos are viewed per day on youtube.
Facebook Messenger and Whatsapp together handle 60 billion messages a day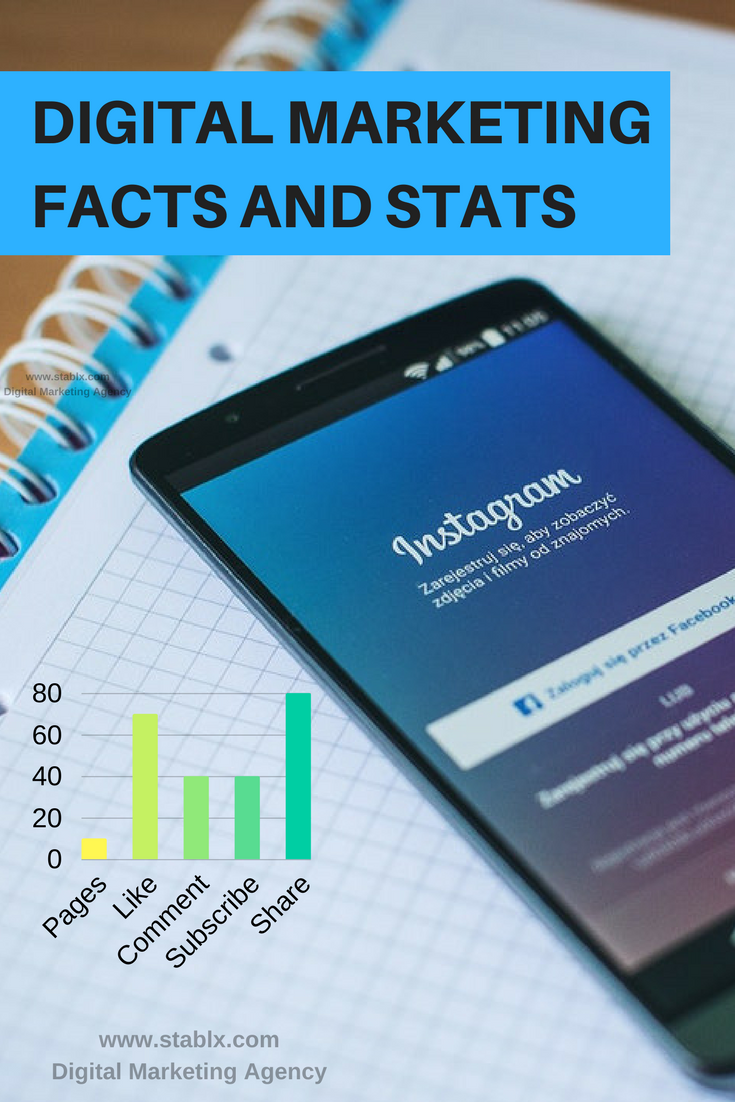 Research Credit: The Digital Hacker, SEJ