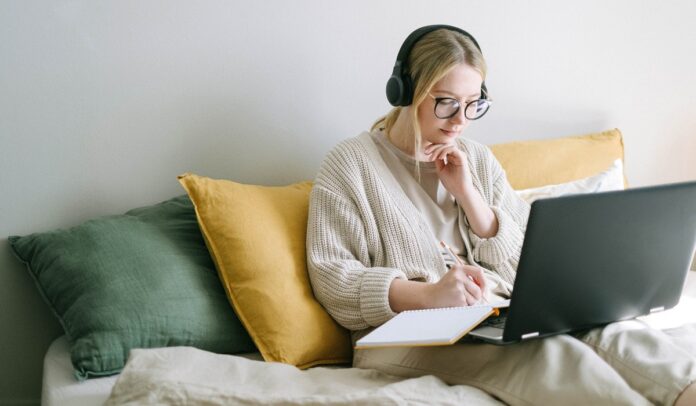 Marketing a small business can be complicated, not because it's digital marketing but because of the resources and budgeting.
Everything has to be managed in a very precise and result oriented manner with least testing or development time possible, because for a small business "Every penny matters".
A small business, unlike a giant conglomerate, has very few sources of income and channels of finance.
They just can't go ahead and invest millions of dollars for hoarding or a billboard for advertising their products or services.
Micro or small-scale businesses have a lot of things to look at apart from investing the whole amount in marketing.
When it comes to businesses opting for digital marketing the medium of marketing should be well well researched and the complete strategy should be prepared considering the whole budget.
Marketing that goes without a funnel has greater chances of failure.
Note: A funnel is a roadmap of the marketing process and built to improve conversion.
What's the difference between free digital marketing and paid digital marketing?
There are many differences in doing free digital marketing and paid marketing. One of the grounded definitions is that "Free marketing takes time to get any result but Paid marketing starts giving the result from very next week".
Any marketing either paid or free have their own benefits and they are chosen as per the business scenarios.
Free digital marketing mediums for small Business
Google My Business (Google Maps Listing)
Social Media Publishing
1. Google My Business Listing
Google My business is exactly the thing you see when you search for "Restaurant Near Me'.
Free Digital marketing here means ways you can do marketing without spending any money on media buying. ie: Buying sponsored ads on Facebook, Instagram, Twitter, Google and etc.
1A. Google My Business – Self Managed

A basic digital presence like Google My Business listing can be managed by a small business owner. You should have a basic understanding of social profile management. It is very similar to the way you manage Facebook but for business.
Advantage:
You don't have to spend any money.
Disadvantage: 
The growth won't be as expected
No strategy to presence will have low growth
1B. Google My Business – Managed by an Agency

A digital marketing agency like stablx offers Google My business management for free with its web design, social media marketing services. But if you want to get your Google Maps listing managed, it will cost you around $49 for one location.
Benefits of  Google My Business management by an Agency
Keyword Research
Business Content Planning
Content Writing & Publishing
A systematic way to get organic Reviews
Improved ranking in Local SEO
Citation and Linking
Create Google My Business
2. Social Media Publishing
Social Media Publishing is a process of creating and publishing content to sites where your customers spend time, "Social Social Media".
Here are the ways you can marketing and curate and publish content as a business
You can create a profile for yourself and create a business page and start publishing. In case you are considering to get it done by a professional, don't forget to connect stablx.
Paid digital marketing mediums for small Business
Paid digital marketing can be divided into the following table. You can consider
Paid Digital marketing
Marketing Budget/Month
Name
Services by STABLX
Less than $500
Micro-Budget Marketing
Google My Business

Social Media Publishing

$500- $5000
Small Business Marketing
All Above +

Website Development

Website Management

SEO

SEM

Social media

$5000 or more
Medium Business Marketing
All Above +

Website Development

Website Management

SEO

SEM

Social Media

Custom Research Marketing
You go where the fishes go i.e. you can do any business by the means of digital marketing, as it is not limited.
Comprehensively digital marketing for small businesses is a challenge in which you have to get 9 mangoes in 10 shots. Each shot will get one but should be executed with very little chance of failure.
Again, Small industries do not have huge cash at hand or bank to invest in various strategies of marketing.
What should they do!
How to do Digital marketing for small businesses in a small budget?
Doing marketing in a small budget is a practice followed by startups and entrepreneurs having businesses in the early stage.
Here are some of the predefined and cost-effective digital marketing ways to carry on marketing with a small budget.
Search Engine Optimization
Search Engine Marketing
Content Marketing
Email Marketing
Social Media Marketing
Mobile Advertising
Paid Advertising
1. Search Engine Optimization
Search engine optimization helps you to drive the traffic to your website. It gives you the opportunity to leverage your website's informative content. You can put on the best content or information to keep your page visitors or customers engaged for the longest possible duration. SEO helps your website in such a way that the keywords, search results, content, and navigation, make your website appear on the first page of the search results.
Everyone is aware of the chances of the website that appears on the front page of the search results getting clicked is highly increased. And these clicks will bring you your business, money, clients, goodwill, and the market share.
Initially, it will take quite some time(2-4 months) to see SEO results, but once you have enough authority over your competitors you will rank way faster than the first time and higher than your competitors. Authority is built when your website gets quality backlinks from other sites from a similar industry.
2. Search Engine Marketing
Search engine marketing works differently as compared to search engine optimization. There is a misbelief, that SEM and SEO are completely aloof, however, SEM is an umbrella term within which SEO is considered. SEM is more of a way of getting traffic inorganically(promotion on Search Engines), it involves buying traffic through paid search listings. Basically, you just have to pay for your website to appear on the first page of the search results.
3. Content Marketing
Content Marketing is part of inbound marketing where your content matters the most, the better the contextual concept, the best are the results and your profits. Generally, if you are a start-up or a beginner, this approach suits you the best. You need to be creative, innovative, make valuable content, be consistent so that you can get your customers and build a never-ending strong bond with them, and make them believe that you can be trusted.
Content Marketing = Targetted Audience + Helpful Content + Little to no sales pitch
4. Email marketing
Email marketing is one of the most used approaches by companies to provide services or products such as B2B and B2C. In this, you can directly reach out to your customers with your products and services, also you can research for emails of new customers and try converting them into your potential customers. Very popular amongst lead generating firms, email marketing has always been the well-defined approach for accessing certain groups of customers.
5. Social Media Marketing
Social media is very popular amongst any kind of age level, be it youngsters, adults, or old age. Everyone is connected to their loved ones, friends, and family through social media. Facebook stand-alone has over 2 billion active users and Twitter has around 330 million active users. Just imagine the number of customers you can target through these websites. You can use engaging videos, hashtags, images, and other social media tricks to keep your audience engaged, which can possibly be your customer.
Social media marketing is often useful for remarketing the customer with a discount offer after the customer has visited your site.
6. Mobile Advertising
You, me and everybody else receives various messages talking about offers, discounts, and more irrespective of the brands, business, and agencies. People using mobile phones, tablets, handheld devices, etc. are the target audience here for businesses. Firms send SMS, MMS, mobile-based applications, voice calls, website links, etc.
7. Digital Advertising
Digital advertising deals with advertisements that are available on all digital platforms. It includes all platforms mostly like Facebook, Snapchat, YouTube, Instagram, Twitter, Pinterest, LinkedIn, etc. It aims to drive all the referral traffic to your website through paid digital display advertisements. Facebook and Google drive the major portion of advertisements out of all the platforms.
How to plan content marketing for small businesses & What you should never forget?
They can make a difference in the competition by providing their services or products digitally, or rather make their business available globally through digital platforms. With the help of social media, email marketing, SMS, content marketing, etc. can carve a niche for themselves. Small business can use different strategies to make their digital marketing more excellent such as –
Novel Content.
The amalgamation of digital concepts with physical concepts.
Old is gold
Be more creative rather than spending money on creating agencies.
Result Seeker
1. Old is Gold – New is rich
You must have heard the saying old is gold. It's a great marketing strategy but only for very specific categories ie: Food, Wood, Houses (Community), Ayurveda, Homeopathy
But if you start selling the technology telling "Old is gold", Your existing customer will consider leaving forget churn of new leads. It's fine if you have some old tech running inside the office to do your job but not to put in marketing content.
Data has become the fuel for many industries that keep them lubricated. Exactly, in the same way, industries need to churn their old data and will be able to crack new customers using new marketing mediums.
2. Say Unique Be Unique
Raising just like any other will make you like any other. If you are a marketing product x, make the atmosphere of X.
Example: If you promoting ancient medicine make your store look like one ancient store. Doesn't matter if the building or store is modern technologies but keep your store aligned to your product.
Your uniqueness will bring your identity and people like that uniqueness, and share with others which brings even more customers and builts a strong customer base.
3. The amalgamation of digital concept with the physical concept
Digitalization is the present and the future for us, but we will not always be involved digitally because there will be something else innovated. People are willingly going to go to brick and mortar outlets to experience physical shopping. So this will be the opportunity for small businesses to incorporate digital solutions along with physical shops, or vice versa.
4. Creative than Competitive
Agencies undoubtedly provide strategically defined services, but this does not mean that you cannot do it on your own. You can commence with the research, study it patiently, and get your desired results, this is how you can achieve it. This will not burn a hole and holds the power to bring great results.
Example:
Advertising is done by Ikea, intriguing members of netizens.
A few hours later, it gained momentum.
Wait, There is one more for the newest tech lovers.
5. Result Seeker
Doesn't matter the kind of small-medium business you have, your marketing strategy and it's execution should bring result.
An organic marketing execution between 4-6 months and paid campaign in less than a month.
Yes, I said, a month. A paid campaign usually starts giving results from week one, if something goes wrong it should not be extended for more than a month.
In case you are trying for viral marketing, ut takes time to develop a concept and reach the audience. Never leave in the first attempt but give a try for 3-4 times, if it doesn't work out, try another creative agency.
Digital marketing vs Digital Marketing
Everyone a small business owner or anyone who is getting started with business has a question,
which medium should I target?
Isn't digital marketing too new to be tested?
I have seen traditional methods of advertising and they work great? My uncle who purchased a new phone also seen an ad in the newspaper itself.
No, Those are self assumptions, every different product and price point has a different audience and a good marketing consultant helps you to reach the right audience.
Here is a sneak peek about the difference between traditional marketing and digital marketing
| | | |
| --- | --- | --- |
| | Traditional Marketing | Digital Marketing |
| Reach to Specific Audience | Not Available | Available |
| Medium (Ad Done on) | Radio, TV, Newspaper, Billboards, Electronic Billboard | Google, Facebook, Instagram, Linkedin, Twitter, and etc. |
| Price | Very High | Small Budget |
| Risk | Cannot stop if the ad is published | Can stop anytime |
| Validity | None | People like or follow the page |
| Want to connect gain | Possible only if they called | Possibly even if they called, engaged, liked, or shown interest in the ad. |
| Targetting Quality | Below Average | Very Targetted |
| AB Test | Very Expensive | Quite inexpensive |
| Tracking | Mixed | Specific |
| Performance Measuring | Depends on Sales | Engagement, Lead, Conversion |
A guessing game is never good for business, especially for small businesses because of limitations on resources.
Every dollar should be spent in the right direction and a few cents on testing something new.
Then, What's the best way to go?
How to market a small business with a low risk of failure?
Audience Research & Persona
Campaign Budget
Campaign Strategy & Phasing
Content Planning
Execution & Intensity
1. Audience Research & Persona Building
Audience Research is a process of finding a set of possible customers from a large audience. Most of the platforms offer an audience and do not share phone numbers or any personal data.
They give access to an advertising system that is usually managed by digital marketing agencies through which small businesses are served.
The process of audience filtering may not make sense to you if you have never done any digital marketing. If a lot of things are blue to you, consider connecting STABLX, we can help with step by step strategy execution.
2. Campaign Budget
Being clear on the campaign budget helps you schedule different marketing activities and mediums of content distribution. When the budget is less and isn't enough to put in all the activities in all mediums, spend on selected mediums that can bring your customers.
3. Campaign Strategy & Phasing
Campaign strategy is done to not miss in between. Of course, most of the campaigns are pretty clear but to keep the whole team and client and investors, these things should be defined.
Many business owners force the agency to put work on all the platforms and face almost 0 conversions and putting a little amount of budget on all platforms is a pretty bad idea.
It's good when a sufficient amount of budget is allocated but not with so less than no conversions take place.
A simple reason for that is most of the social platforms use artificial intelligence to automate the audience filtering as per the product/service, and it takes time to understands the specifics of targeting. A campaign should run enough to make that happen when ignored, it causes 0 conversions and wrong leads most of the time.
4. Content Planning
This is the phase where the "message for the customer: is prepared. Big companies consider sponsoring celebrities but as we are discussing small business owners, we should not talk about those strategies.
Small business owners should be creative with it's and stand out. If the advertising requires few push-ups and humor, add it. Humor creates a long-lasting effect in the customer's minds.
| | |
| --- | --- |
| Type of Content | Score of Reach |
| Images | 8/10 |
| Videos | 8/10 |
| Gifs | 6/10 |
| Audio | 3/10 |
5. Execution & Intensity
The digital marketing project intensity is calculated by the amount of work done and budget spend.
The intensity should change on the kind of product/service being sold and it should change over time.
Example:
Family restaurant ads run on intensity on Thursday till weekends in intensity to get more customers on weekends.
A software company ads run at the beginning of the week with intensity to get leads and convert on weekends.
In conclusion, digital marketing has allowed every business to reach more customers that are likely to buy or at least traditional marketing.
Since the day, when the electronic devices can industry have seen a technological advancement, from there the marketing and especially digital marketing has become more digitally oriented.
Everyone can try and become the triumphant knight in digital marketing, but it does come with some price that everybody needs to pay, and that price is patience.
You should have the patience to deal with digital marketing because it's not overnight that you will get all the profits, you need to study consumer behavior and the consumer movement.
Emails and SMS had been in line for a very long time, where we used to receive offers and other benefits through them. But since, Google, Facebook, Android, iOS, and others have come into the picture, digital marketing got its structure.
But above were the ways to do digital marketing for free but what if you have some budget and you want to get results faster?
We will help you plan a campaign.