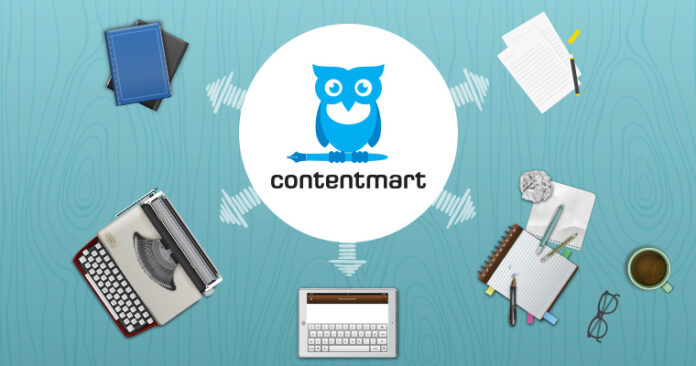 Contentmart was one of the most accepted platforms across the web to provide businessmen with experienced and well instituted content writers. It served as a meetup site for the businessman looking for writers and writers looking for work. All the writers that were registered with Contentmart had to qualify for it by passing a test before bagging any assignment.
However, due to unstated reasons, Contentmart was shut in the year 2018. But, one shall not thereby lose hope of coming across the best writers around them. Some of the websites that are walking in the same path as that of Contentmart and can provide you with potential writers are mentioned below in the article.
1. Toptal
As they quote, they connect the world's top talent with the world's top organizations. Toptal has more than 10,000 clients and more than 500 employees. It provides job opportunities to the people with the caliber and those who have become a member of Toptal by passing a 5 step interview. And it takes you around a month to clear the interview. Yes, that's quite a long time, but worth the hard work put in! Working as a freelancer at Toptal will provide several perks like high financial rewards, flexible timings and a variety of projects. Other than the outside projects, you may explore Toptal's blog and choose to write for it.
User rating – 4.1/5
2. Textbroker
They claim to cater to your needs as the most diligent writers in the town! Not just that, they have a lot in the pocket. They present verified US authors who have an ace in writing articles and posts that are optimized for search engines. They see to the diverse needs of customers and provide them with varied content. Their authors have expertise in a wide variety of fields, like, travel, health, cryptocurrencies, you name it and they have it. They not only write but translate the content that is required. They have over 80,000 clients across the globe. Sounds amazing, doesn't it?
User Rating – 3.6/5
3. TheHoth
TheHoth was founded in the year 2010, placed in St. Petersburg, Florida and promises to grow your business with SEO. Its parent organization is Next Net Media LLC. It is one of the best reseller SEO programs for agencies and consultants. They extend affordable plans and links. If you're trying to increase your website traffic and choose to contact TheHoth for the same then no need to worry because you're at the right place and would get good and noticeable results.
User Rating – 4.5/5
4. Fiverr
Fiver is a platform for freelancers starting with their careers. The platform name Fiverr is popular because most of the services are available for $5. Having said that services like website design, server management are quite expensive.
The platform is recommended for a quick and easy job but never for something that takes time. One of the "never do a thing" on Fiverr is SEO service. Most websites get spammed in less time which requires reverse effort to remove bad links. We have seen many of our clients that get spammed because they though SEO is a day job and got their website stuck on SERP pages.
5. Scripted
It is yet another platform that works towards providing a meetup point for freelance writers and organizations. As they say, Great marketing requires Great Writing. Therefore, they ensure that all of their written material is plagiarism-free. They encourage monthly newsletters to the users of various organizations that hook up with them intending to keep them engaged and occupied.
User Rating – 3.8/5
6. Solvid
It is an international marketing service based in London, England. Getting their work published in some of the well-known publications including Entrepreneur, Huff Post, ReadWrite, StartupGrind, The Next Web, Business.com, GoDaddy, B2C, and more, Slovid has proved its writing in the world market. It has a high spirited team of professional marketers, SEO's, copywriters and a lot more. Whether it is driving more traffic, improving ratings or gaining media coverage, Solvid has got your back.
User Rating – 4/5
7. Pepper Content
Pepper is an online platform where businesses can get content done in many different languages. The platform doesn't show any sample and isn't very professional while working. We kept them in the list and the business is still in the startup stage and it can make a significant improvement over a period of time.
8. Upwork
Upwork is one of the most popular freelance marketplaces in the US. People from different parts of the world connect here and execute their work. Upwork works with "pay per hour" or "complete budget" model. The good thing about Upwork is the money is kept in an escrow account and transferred to the freelancer only when the client is satisfied. On Upwork a development company can also create a team and workaround, to get that feature businesses to have to get a premium account and pay Upwork a monthly charge.
Cost: Suited for small Business Owners
Theme: Not good for freelancers getting started in their career
9. People Per Hour
As the name suggests, freelancers on this platform offer their service on a pay per hour model. Right now, People Per Hour also has a feature to bid to complete the whole job than a pay per hour model and many business like associate freelancers in that way.
Cost: Cost of work for a business is comparatively less to UpWork
Suited for: Small Business Owners, Individual Entrepreneurs
Conclusion
Despite Contentmart holding a strong place in the web network, its absence has been efficiently covered up by several other websites, with the same objective and working as of Contentmart. So, you no longer need to worry if your favorite website has shut down. There are numerous and in fact, better options available in the market!
Also Read:
9 Tips to Win an internship on Internshala, Let's Intern and more.
5 Incredibly Useful SEO Tips For Small Businesses