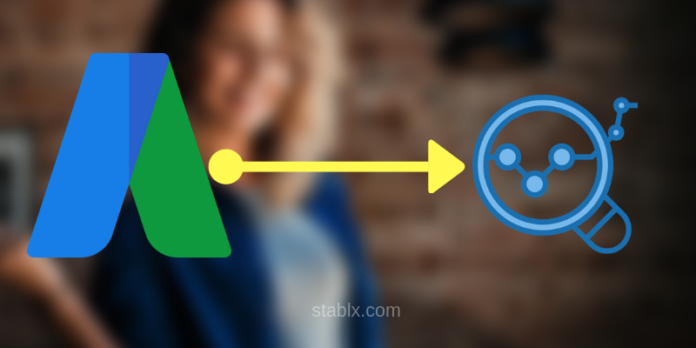 SEO, The buzz which once again became popular after Mark Zuckerberg officially announced about the Facebook algorithm changes which reduced organic social media reach. The update so intensive that people once again started considering SEO as the main traffic source and spend money on.
But the question is, You just need traffic on need traffic that converts and becomes your customer?
your answer is "Need SEO traffic that converts as a customer" then let me tell you that you need to do a proper research before you dive into SEO and end up also targeting the keywords which are not profitable or the keywords which have less intent to convert.
What is KAS?
KAS is an analytical process to target the right audience on Google and Other Search Engines to target the right audience with right keywords and right landing page to convert visitors into customers.
What is keywords research?
Keywords research is a process of finding a set of words, and phrases used by the customer's to search the product online.
Ie: Best Veg Restaurant in Hyderabad, Best SEO Company Hyderabad and etc.
How to keywords research for business?
Keywords research is done with the help of a tool like Semrush, Ahrefs, Moz, Majestic and keyword planned(Not Accurate). The process includes listing all the keywords, making segments based on competition on the SERP, search volume, keyword strength and etc.
How to select more profitable business keywords for SEO?
The real value of keywords is defined by making it live and do AB testing. The AB testing of the webpage included a change in the content, customer friendly information, change in images and much more.
There is a problem with Regular SEO!
Regular SEO is a process of doing SEO where a person researches the SEO keywords for the business using SEO Keyword Research Technique and then he starts doing On-Page SEO and then Off Page SEO.
But this process wastes a lot of time, money and resources of the company which can be optimized.
Because as a company, You are going to spend a lot of money to rank business keywords which were just researched by an SEO expert considering the business audience.
In most of these researchers, It's assured that many of them will not perform better and if you are going to spend money on ranking those keywords as well then you are doing something wrong.
This table will show you how much does it cost to target the right keywords
SEO Cost Sheet (6 Months)

Keywords
SEO Cost per Month
No Of Months
Collective

Digital Marketing

$50

6

$300

Digital Marketing Agency in India

$50

6

$300

Digital Marketing Agency in Hyderabad

$50

6

$300

Best Digital Marketing Agency in Hyderabad

$50

6

$300

Top Digital Marketing Agency in Hyderabad

$50

6

$300

Cost without filtering Keywords

Total
$1500
This is a general way to spending money on SEO(Search Engine Optimization) to rank your website higher on Google. But this expense can be reduced to a smaller amount and get more conversion. So what i am talking about? I am talking about filtering the keywords which don't do well for the business, doesn't bring leads even when the page has traffic.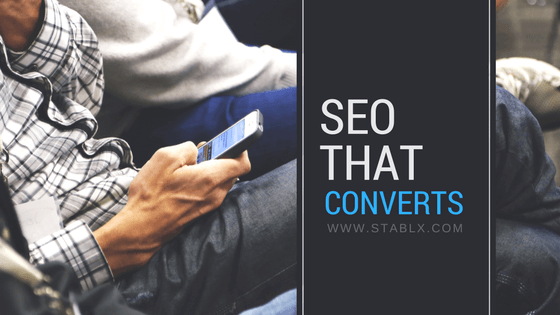 How to filter wrong SEO Keywords that don't produce business?
There are many ways to do it, but if you haven't started SEO services for your business then the best way to solve wrong keyword issues is to get the audience through that keywords and see if people are converting.
You are to make sure that you are not mixing this procedure with other campaigns. If you do so the put proper parameter to filter which keywords have converted using Google Campaign URL Builder.
Campaign Builder is a free tool by Google which helps you to set a parameter in the existing URL so you can see the stats like channel, location, and etc parameters report in analytics without any other configuration in Google Analytics.
One your URL and Landing page is ready, start with AdWords campaign with a small budget which can drive a minimum of 50 clicks from each keyword.
If you are targeting 5 keywords in AdWords then your budget may look like this
Filtering keyword Using Adwords

Keywords

CPC

Charges

Digital Marketing

$1.5

$75

Digital Marketing Agency in India

$2

$100

Digital Marketing Agency in Hyderabad

$3

$150

Best Digital Marketing Agency in Hyderabad

$2

$100

Top Digital Marketing Agency in Hyderabad

$2

$100

Keyword Filtering + Leads

Total Cost
$525
The price shouldn't be considered as the main factor as the CPC(Cost Per Click) depends on the business category, competition, and AdWords factors.
The benefit of filtering keywords and then working on it enormously and you save a lot in the period
Saves SEO resources, Time, and finance which are invested regularly to keep you on the Top.

Ranking your website will become easy as the keyword count is reduced.

Saves the Company Unfruitful Expenses low, SEO is a process where you keep pushing resources to keep ranking. The resources get reduces as you don't have to work on a large number of keywords.

Filtering keyword is a one time process but SEO is a regular process to keep ranking. It requires regular investment to keep ranking on the top.
So using this KAS method you can filter business specific keywords and the sped time and resources to keep ranking higher on Google and get a free traffic from Google and other search engine techniques.