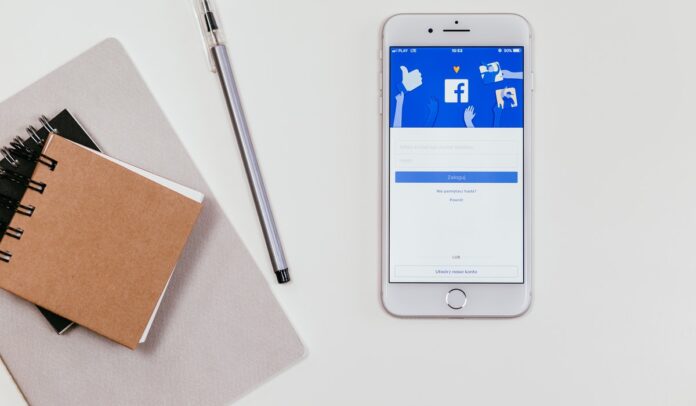 The world since it's inception has been looking for to socialize with people, maybe using letters or emails, postcards or messages. The stone age to the era of world wars it has been a whole different story to tell. Now, we have enumerated applications for socializing and getting up close to people. These applications are wholly termed as Social Media. The term social media is an umbrella term comprising of various means that are used to connect people from all around the world.
Throughout the world, there are approximately 3.80 billion social media users, and 5.19 billion people who use mobile globally. Just anticipate the number of people you can reach through social media and websites. Social media is being used as a platform to reach out to citizens for a decade. Firstly, it was dominated by Facebook, however, now it has changed drastically because of Instagram, Snapchat, Pinterest, LinkedIn, and others. It has increased the competition amongst the businesses to advertise and market themselves, but at the same time it has paved way for businesses by giving them many platforms at the same cost.
You can get the most out of it, by offering your services and products on social media. The strength of the public on social media is not quantifiable, the more you invest the more you receive. Almost everything can be achieved using social media, products and services can be made available through social media.
Today, I will give you a detailed description of how to do social media marketing. Social Media Marketing is defined as a powerful way of making your products and services available to people using social media platforms and websites. Right from a micro firm to extravagant large scale firms, they all make use of social media to advertise or rather market themselves. Everyone tries to reach out to their customers using various means, but if you do not social media for your businesses, you are missing out on it.
Social media marketing is also known as e-marketing, and also is an important approach of digital marketing. Majority of social media marketing is used to share content and creative things using social media networks. To market products and services generally, businesses use images, hashtags, videos, and posting written text, this gives you a benefit by making audience engagement easy and feasible.
What social media platforms can you use to do the marketing? They are as follows –
Make use of Facebook Pages & Groups
Make use of Instagram
Make use of Google
Make use of Twitter profile and Community
Make use of LinkedIn Pages & Groups
Make use of Pinterest
Make use of QUora
How will social media marketing help you achieve your company goals?
Let the audience be aware of your brand.
Your products and services advertised on social media should have a crystal clear concept and should be easy to understand.
Increase the traffic driven.
Brand image should be trustworthy.
You should know what to convey to the audience.
Finally, how to do social media marketing for your business? Is another question that would be prevailing in your geeky minds. Social media marketing strategy should be driven according to your business type. For instance, if you are a business that works for lead generation, then the social media platform that plays a vital role for you is LinkedIn or platforms similar to it.
The ways you can do social media marketing are many, hence, I have few tips listed for you. They are as mentioned below –
Plan your content beforehand –
Make sure the content that you will be publishing on your social media should be relatable to the audience, and should not be anything that is just random. Your content should be planned and verified before letting it out to the public. Your unverified and under-researched content can create panic among the audience, and you never know what misfortune it can bring to you.
Research about your audience –
You knowing your audience and their taste is very important, else it's exactly similar to not having an idea about cooking and you still want to do it. If you don't know who your audience is, what group will you be catering to? And to add, once you are focused on your audience, what should you be giving them is the alternative question that arises. So, know your audience, know your products and services and how to deliver them to your audience.
Know your competition –
You should know your competitors that can be very toxic to your business. Every competitor will definitely look forward to implementing various ways of marketing itself on social media. You need to check your strategies and work accordingly because if you don't work as per your competition, you have lot many things that you can lose.
Prompt Responses –
Look out for all the questions or queries that you receive from your customers about your line of products or services. Be a quick responder, and reply to their query as soon as possible. This builds a sense of familiarity within the customers and leads to a long-lasting bond between you and them. The bond between the business and your audience will be a word of mouth for your company, which will bring you more and more customers and business as well.
Scope of improvement –
Always have a scope of improvement on your work, this will be beneficial to engage your audience and will keep them wanting more. You should keep an eye on all campaigns that you run because if you don't do it, you are not going to know how well your one campaign did over another. Hence, gives you a chance to keep improving and continue processing or analyzing your work.
Key performance areas –
The areas where you can perform really well and is the strength of your business should be leveraged. Whereas the areas that are your weak point should be worked upon more, to improve on it and make it your strength within the coming years.
Hopefully, the guide cleared all your doubts about how to do social media marketing and how to overcome it. This will serve as an inspiring article for you and will set an example for you.