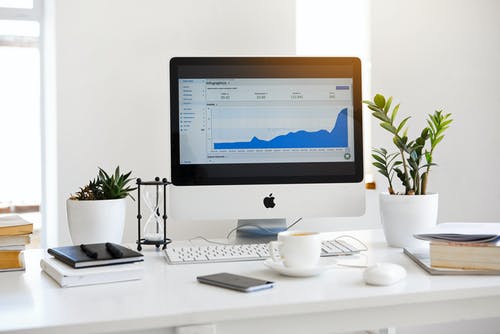 With the advent of the novel coronavirus, and the strict lockdown regulations, not only human life is affected but the way we look up to businesses has also changed drastically. Amidst all this, the retail businesses have suffered deeply. In order to keep their businesses afloat, many small scale and middle scale businesses are contemplating taking their business online.
Covid is changing how people shop. Thus, to make sure that your business thrives in the new normal, it's time you take your business online and explore new sales channels.
Shifting your business from offline to online isn't as easy as it appears to be. Many times, what works offline may not work online. In such cases, you will need to adopt new business strategies in order to keep your current customers as well as attract new ones.
In this article, we will discuss the important steps you need to follow while taking your business from offline to online.
Why do you need to take your business online?
In recent times, to ensure the future success and stability of your business, moving your business online is the key. The crucial lesson that we have learnt from these unforeseen circumstances is that it is never too late to transform your business in order to avoid potential future damages.
The Internet has proven to be a dominant source of information about various products, reviews and the price. Potential customers can find you quickly and you can even reach out to new customers that you wouldn't have been able to target due to certain limitations of location and time. You can work with like-minded businesses and can connect easily with other professionals.
Benefits of moving an offline business to online
Before moving your business from offline to online, you must note the benefits of it. They are –
1. Getting your information to your audience
By moving your business online, you can easily let the audience know about you and what your business is about. By doing this, you can showcase your products and services and can prove to your customers how you might be able to provide a perfect solution to their problem.
2. You can be available 24 x 7
Online shopping can be done anywhere without any limits of time. Instead of being held back by the standard store hours, by taking your business online you can be available for your customers according to their convenience.
3. You can make the best use of your advertising money
By taking your business online, you can reduce your operational and administrative costs. Moreover, with the help of various digital marketing techniques, you can reach out to your potential customers more effectively as compared to traditional marketing methods.
4. You can find new leads
By moving your business online, you can expand the reach of your business and can target the global market. This helps in finding new leads for your business.
Now that you are aware of why you need to take your business online, let's see how you need to do it.
1. You can collect the emails of your offline customers for your future online marketing strategies
By providing an email sign-up sheet, you can collect the emails of your customers which will be helpful to you for your future marketing campaigns. You can then make use of targeted marketing. By grouping your customers into different segments, you can provide them customised offers. You can send out ads or email newsletter that target these groups.
You can collect reviews or testimonials from your customers to know about what they like about your business and which are the areas where you need to improvise.
You can ask your existing customers to give their feedback about opening an online store. This way, you can remain connected with your existing audience and get insights about what they expect when it comes to shopping online.
2. Assess your online platforms
You need to improve your online presence. Your online platforms can help you form your new online business strategy.
You need to have a presence on social media sites like Facebook, Twitter, YouTube, Instagram, LinkedIn etc. In the case of LinkedIn, where your personal social media accounts double as business accounts, you need to note that site as well. Participating in digital forums or Question and Answer sites like Quora can portray your level of expertise in your field.
Assessing the result of your online campaigns, you need to figure out what worked and what didn't work for you. Different platforms provide various tools to maximise your ROI. Make sure you utilize them.
3. Insights before taking your business online
You need to make a plan for establishing your business online. You need to figure out how you wish to do it by answering the following questions –
Do you wish to completely transform your offline business to online?
If you set up your online business along with your current one, will you be able to run both of the businesses simultaneously or will it heavily increase your workload?
If you want to transition your business from offline to online step by step then which elements you wish to introduce into your business first?
Moving your business from offline to online doesn't mean that you need to completely cease the activities of your traditional business. By taking your business online, you are just increasing the visibility and availability of your business.
4. Select an e-commerce platform
There are two types of e-commerce platforms – SaaS-based and open-source. Selecting an e-commerce platform is a simple yet a significant step in taking your business online.
SaaS-based e-commerce platform
SaaS-based e-commerce platforms are the ideal choice for people who lack experience with setting up a web store and are very easy to operate. Software as a Service or SaaS platform is a web-based software that you can use to design and build your website. In order to do this, you need to pay a certain amount through a subscription and you access it through the Internet.
Once you sign up for this, you will be able to set up your online store. You can do this without any prior knowledge of coding or web hosting. You might think of this service to be costly. But the features and benefits you get from it are often worth the cost.
Open-source e-commerce platform
Open source e-commerce platforms are type of website design software which contain code that can be modified or enhanced. These types of platforms generally require more technical knowledge as there aren't any built-in tools to assist the beginners with designing their website.
They are affordable when compared to SaaS platforms and provide limitless options when it comes to customisation. But you will require technical knowledge to design a website that perfectly matches your needs. You can hire a freelance web developer who will provide you his expertise at an affordable price.
1. Buy a domain
A domain name refers to the address of your website. It's what people will type when searching for your online store. You need to keep it short, unique and memorable so that customers can find your website easily and return to it.
Things you need to keep in mind when purchasing a domain –
The domain name should align with your brand. It should fit with the name of your traditional store but it is not necessary that you must have the exact same name.
You need to make sure that no other site has registered a similar domain name as yours.
You need to select a suffix. The most trusted and used endings are .com and .org.
Then, you need to register the domain for your business. If you have opted for a SaaS-based e-commerce site, you can purchase and register your domain through it. Whereas, if you have opted for an open-source e-commerce platform, you might need to buy web hosting and a domain separately.
2. Design a high-converting e-commerce website
You can now create a website to serve your customers. Here are some of the elements you need to consider for your website –
Brand consistency – Your website must be consistent with your brand. Your customers must have the reassurance that they will get the same products online that they know and love offline. Your customers can shop for your products either online or offline, depending on what's convenient to them.
You must use quality images – You must use clear images that showcase your products from different angles. Make sure that the images you use are optimized so that your website loads quickly.
Mobile responsive – Your website must be mobile friendly. If you opt for a SaaS e-commerce platform, you must check the mobile view before publishing your website. In case of an open-source platform, you need to convey your requirements to your designer.
3. Take help of SEO
Once you have set up your website, you need to make sure that people find you. In order to expand your reach, you need to make use of the following –
Create incentives to encourage email sign-ups –
Whenever you visit a website, you can commonly see a pop-up which says, "Enroll in our newsletter in order to get 10% off your first purchase." These incentives help you in building your email list. You can offer other incentives too.
Grow your social media following –
You need to find the social media site that targets your audience and by promoting your business on it, you can reach out to a larger audience.
You can make use of paid advertisements
Making use of tools like Google AdWords and buying ads on social media platforms like Instagram, LinkedIn, Facebook etc can get you the online presence you are looking for. With the help of pay-per-click (PPC) marketing, you can only pay when a customer visits your site from the ad.
Configure payment and shipping methods
Once you are through all the above steps, the only step that remains is the payment and shipping of your goods. Many e-commerce platforms have built-in payment options or you can also opt for web payment to simplify the process. Next, you need to appoint a shipping carrier to deliver your products that people purchase online.
With the help of technology, it is now very easy to take your business online from offline. You can do it yourself or you can get help from an expert.