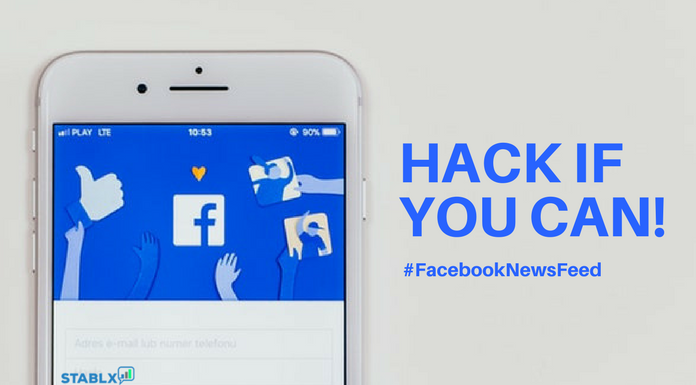 One of the world's biggest social media platform "Facebook" is changing it's algorithm continuously.
Not a surprise Once again Mark Zuckerberg the founder of Facebook made a shaking move, which could be beneficial for Facebook and will cut down the organic reach of millions of pages.
Facebook Algorithm Changes, Should you be worried?
On January 11th this year, Mark Zuckerberg announced that Facebook is going to change its news feed algorithm to give more importance to content from "friends, family and groups."  In the words of Mark Zuckerberg ,
"You'll see less public content like posts from businesses, brands, and media. And the public content you see more will be held to the same standard—it should encourage meaningful interactions between people.
"A responsibility to make sure our services aren't just fun to use, but also good for people's well-being""
Hence from now it would be little tough for businesses to do well and to gain more customers from the world's biggest Social media platform "Facebook". As Mark Zuckerberg has clearly stated that from now their main focus would be to make Facebook more social and more interactive for people but not for business.
Mark Zuckerberg hopes the time users do spend on the platform will be "time well spent", though it will be less but it should satisfy users.
Which business will be affected the most?
The change in facebook's algorithm will affect small businesses the most. The startup business and the business. The pages have lesser followers on facebook will struggle the most, because facebook will promote those feeds who have more followers in-order to improve its user-experience. And posts from small businesses will be visible to their customers extensively.
Should you be worried about your business reach on Facebook ?
If you have a considerable amount of followers on Facebook and your customers are very active on your Facebook page with good ratings and reviews then you are in a safe position. But if you have a very less amount of followers then you might have to struggle a lot. But still every problem will definitely have a solution of which we will talk about in the next section.
What you should do to optimize your social media marketing plan?
From now you should post engaging and quality content only, and try to get more comments to make post even more engaging because according to Mark Zuckerberg  "meaningful interaction" means comments, comments, and more comments. Make posts according to your customers point of view, not yours to get more followers.
Try including questions in your posts, or write about  relevant topics that users are sure to have an opinion on. The point is, users will be more likely to see your Facebook posts if their friends and family are commenting on it. And also Encourage fans and followers to add their pages to Facebook's see first feature.
Try to make more Live Videos because according to Mark Zuckerberg Videos are still favored, but live videos will have more priority. Live videos also sends direct notification to users which makes people see your videos immediately.
In his announcement, Zuckerberg wrote that "live videos often lead to discussion among viewers on Facebook—in fact, live videos on average get six times as many interactions as regular videos."
In his Facebook algorithm change announcement, Zuckerberg stressed quality over quantity. So from now Businesses need to post less content on Facebook,". Those days are no more where you post just for the sake of posting. If your post is not meaningful and lacks quality then please don't waste it, if you do, you will just waste your valuable time
Increase the usage of groups feature in Facebook
Invest more money time and money in Facebook ads, because Facebook ads are getting much better now with improved ad targeting capabilities, so it would be good and beneficial if you invest on Facebook ads.
If you are some on who doesn't know about advance Facebook targeting to get maximum ROI, try hiring a digital marketing agency or freelancer for social media marketing.
What can be a simple hack to increase your reach on on social media?
A very simple technique can be to ask your followers to See First after on your business page.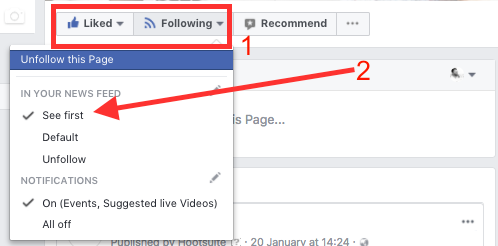 Conclusions
Changes are the way of life, whether its right or wrong doesn't matter at all you have to accept those changes. But still you can withstand this by following the guidelines given by Facebook.
There will be changes in the future also, so the best way to withstand this is to be genuine, don't be fake, make your customers happy, post quality content, always maintain a good relationship with your customer, and if you make your customers happy, Facebook will make you happy that's a simple logic.