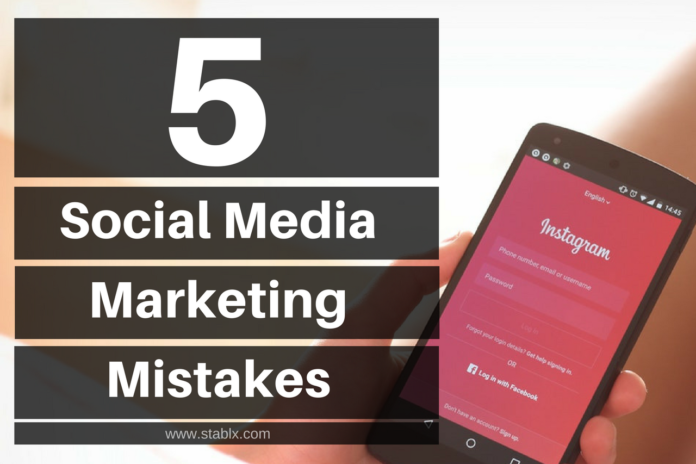 Until just a few years ago, social media marketing was known as a domain for school-going kids.
It was just a forums that were used by youngsters to share stories , share personal details, and discuss the topics of their interest and nothing like social media has grown in 2018.
What we proudly call today our business partners, were previously considered as a nuisance. The sudden rise to power of social media helped businesses to grow and a better interaction with customers. With a successful online business website, most online companies are happily dealing with customers on a daily basis.
Today, business without social media marketing is not even an option. Businesses just cannot bear the risk of losing all those customers who are present on various social media platform.
Over the years, social media companies improved their platform in-order to provide everything on their websites that was desired by people. Finding friends, getting in conversations, looking for businesses, finding restaurants or even recommendations for the best products with reviews and ratings.
Some of the most popular social media platforms are-
FACEBOOK

TWITTER

LINKEDIN

GOOGLE+

INSTAGRAM

PINTEREST
People spend massive amount of money to curate, publish and advertise on these platforms as it has huge potential to drive quality traffic. Quality traffic attracts and quality leads and indirectly helps your brands to become in eye of your customers.
So in this article I will share you the 5 most common mistakes people make while doing social media marketing.
#1 Planning your Campaign
You must have a plan before landing into social media platform. Most of the start-up company do this mistake of not having any plan or goal. A lot of other websites have entered the market, making marketing more challenging. Therefore, it is imperative that an digital marketer starts with a plan in mind.
First of ask yourself some questions which include
Who is my audience?
What do I want to promote?
How will I promote it?
What tools will I use?
How long will the campaign be active?
What does the market prefer to see in terms of advertising?
When you answer all of these questions, you will have a list of goals, tasks and resources you are going to use in your social media marketing strategy.
   #2 Define your goals
Without having specific goals, a social media marketing campaign is incomplete, inappropriate and highly vague. The goals vary, depending on the type of products you want to promote, but there are some goals that are commonly defined by online marketers, and those include:
Increasing conversions

Raising the levels of brand awareness

Increasing website traffic

Initiating dialogue to bridge the communication gap between the company and customers

Building positive associations with the brand

Imparting a sense of belonging with excellent customer service

Improving the return on investment for every dollar spent on SMM

   
#3 Choose the right platform
There are many social media platforms available, and every platform has some speciality and is developed for more specific work, for example Linkedin is fully dedicated for professional use only unlike Facebook. there are numerous social media platforms, that are available to the digital marketers, but it is neither possible nor cost-effective to be present on all of them at the same time.
You have to choose among the available platforms that will help you reach your targeted audience, and thus will be most productive and effective while conducting social media marketing campaign. The most popular social platforms available for SMM have been already mentioned above. Various others are also present online such as Yelp, Instagram, Reddit, Pinterest, etc.
#4 Fake or lack of content
Content creation is at the heart of every Social Media Marketing campaign. You should give focus on creating interesting content that users will like and share, generating a stream of communication. Social media is all about people sharing their likes and dislikes, which gave the term  electronic word of mouth (eWoM).
The eWoM includes any comment, review or like and dislike generated for the content posted on social medias. Which is takes to be sign of approval and recommendation, or disapproval in case the reaction to the product or service is negative. So first things first, create an engaging content which you think will get more likes and comments, and please don't post any fake or irrelevant content.
#5 Monitor and control your campaign
A social media marketing campaign without being monitored is incomplete. When you advertise on Facebook, the website gives you access to monitor the success of the campaign with the help of bar charts, pie graphs and line graphs. You are told how many people viewed your advertisement, how many clicked on it and who shared your status update with others. Such insights make monitoring and controlling the various aspects of SMM quite easy.
Besides monitoring paid social media campaigns, you can also use web analytics tools which are available online, to monitor traffic from social media, or you can use tools that record your social media activity, and enable you to evaluate the performance of your strategy. Some social networks, such as Facebook, provide their own insights tool, which enable online marketers to track the performance of the activity on the page. Some of the data included in the Facebook insights are page likes, post reach, engagement, etc.
Social Media Marketing is an important for any kind of business to grow online and expand your business online. Hope you likes the list of social media marketing mistakes digital marketer make?