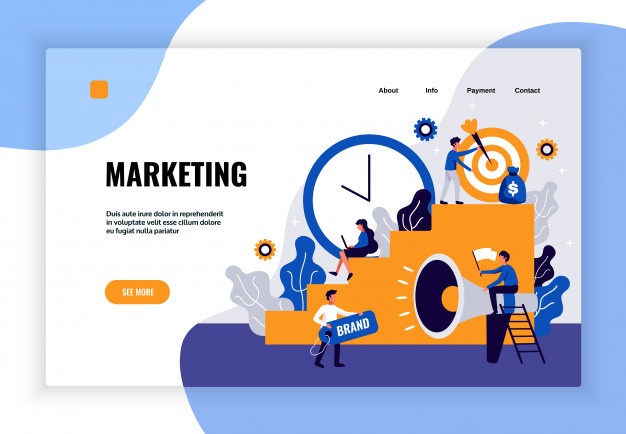 In order to achieve success in your business and to achieve your targets, marketing plays a key role. Traditional marketing was the only fundamental type of marketing known to businesses until recent years. Lately, online marketing came into play.
As businesses had very little knowledge about it, digital marketing was just considered as a new or a distinct way to market. However, the amount of trust and importance it has received in the past few years is remarkable.
With the world becoming more and more digitized and the Internet being interlinked with everything we do, the importance of digital marketing is unambiguous.
This article illustrates the benefits of digital marketing and portrays 9 crucial reasons why you should start online marketing for your business right-away.
Top 9 reasons why you should start online marketing today
#1. Your customers are going digital
According to the statistics provided by Blue Nile Research, while purchasing any product, 79% – 82% of customers use mediums like search, brand websites and customer reviews. Moreover, 14% – 25% refer to social, mobile and blog posts to discover new products and brands available in the market.
What we can see from the above statistics is that, customers constantly use their mobile phones or desktops to look up for products or services just like yours. This step has become a prominent stage in the buying journey of the customer. If you do not take a part in these digital marketing strategies, you might miss the valuable opportunity of reaching out to your customer.
#2. Digital marketing strategies are reasonably priced and effective.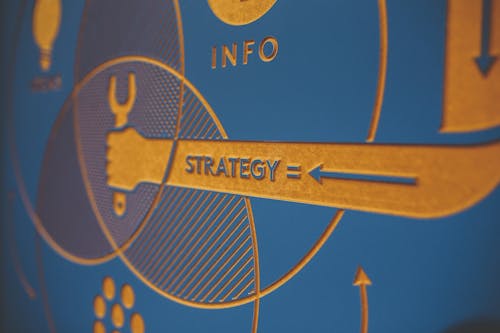 One of the greatest advantages of these digital marketing strategies are that they are affordable and also effective. Moreover, they provide an appealing ROI to businesses.
With the help of digital marketing, businesses can market through various mediums like social media, email, SEO-oriented content marketing etc. When compared to traditional content marketing strategies, content marketing is said to cost 3 times less.
Not only, content marketing but the overall strategies involved in digital marketing provide a positive ROI to businesses, which helps them in better optimizing their marketing budget.
#3. Digital Marketing can be used in conjunction with traditional print marketing to drive better results
It is believed by many business owners, that once they go digital, they won't be able to go back to traditional marketing. But, that is not true. Whereas, you can reap the benefits of both of them, by using them in conjunction with each other.
By using traditional marketing techniques like television and print ads you can build brand recognition and by marking use of digital marketing tactics like SEO, blogs and social media, you can offer more targeted content to your audience.
The reason behind using this integrated marketing strategy is that, you consider the strengths of each of these marketing strategies and then you utilize these strengths in order to maximize your results.
#4. You can improve customer relationships with the help of digital marketing
Most of the traditional marketing strategies enable one-way communication with the customer, however with the help of digital marketing you can establish a two-way communication in real time.
This allows businesses to address the customers concerns effectively without delay while also establishing trust-worthy relationships with them through quality consumer engagement.
#5. You can increase your reach with the help of digital marketing
Traditional marketing is a great way to reach local audiences through radio or television ads. If you want to reach a targeted audience based on a certain geographical location, traditional marketing is quite effective. However, when you wish to reach out to new audiences on a global scale, digital marketing is something you should opt for.
With the help of digital marketing, you can reach out to a larger audience. This can be made possible through search engine marketing, tailored blog content and relevant social media platforms.
#6. It is easy to track and monitor the success of your digital campaigns
Digital Marketing offers marketers and business owners a way to track the success of their marketing campaigns. This helps businesses in figuring out what is working and what isn't, when it comes to their marketing campaigns.
With this information, businesses can not only measure their ROI, but based on their findings, improve and create more successful marketing campaigns.
Traditional marketing strategies require the campaign to end in order to see what worked and what didn't. Whereas, with the help of analytics tools in digital marketing, you can track the success of your marketing campaigns in real-time and make changes accordingly.
#7. Align your marketing campaigns with how people shop today
According to Lyfe Marketing, 88% of people consider online reviews as an important part of their buying journey. Moreover, 23% of people visit your business after they read a good review about you.
Most customers now-a-days look for products or services they want online. Many of these customers are not patient enough to go beyond the first 5 pages of the search results. So, just having an online presence is not enough.
So, with the help of SEO, you can optimize your website in such a way that whenever a user searches for a keyword relevant to the products or services you offer, your website shows up in the top results.
#8. Digital marketing integrates Marketing with Mobile Technology
According to a research conducted by IBM, mobile transactions are increasing at a high speed of 35% per year.
But it is not just the buying and selling of products that counts for success. The reviews and information you provide can be very helpful for a user with the help of a mobile-friendly website.
#9. Your competitors are doing it
According to a research published by the Content Marketing Institute, 76% of B2C marketers and 88% of B2B marketers are using marketing strategies under content marketing like blogging in order to engage their target market.
They are other marketing strategies which are widely used by the marketers today. Thus, if you wish to remain competitive in your industry, you need to keep up with your competitors who are already using these digital marketing strategies.
Not only these, but there are many ways in which digital marketing can positively impact your business.
The modern buying process begins online. Your customers are online and that is where you must be.