The government of India is working dedicatedly to push India towards a cashless economy. With major initiatives such as demonetization, Direct Benefit Transfers, BHIM, and many more.
According to a fortune India and research company, the digital economy can contribute up to 20% or $1 trillion of India's $5 trillion economy vision. But in developed countries, they have been spending ~1.2% of their GDP on digital infrastructure
A day where every individual transaction, piece of communication, or interaction being mapped by its data is not far away. In a truly digital world, anyone transacting in the economy will leave a digital footprint at every touchpoint of exchange and interaction. It's no wonder that data is as valuable as oil was and perhaps even as precious as gold, if not more. in such a scenario, a suite of offerings focused on keeping the consumer in an endless loop of affiliated products and services will help any business garner maximize profit opportunities. At least that seems to be Reliance's plan with Reliance Jio and its digital ecosystem.
Pursuing his vision for a more connected and digital India, chairman of Reliance Industries Limited and arguably the most powerful business person in the country, Mukesh Ambani, launched the flagship tech product Jio — a cellular data-driven 4G telecom service that opened up mobile internet to all sections of the Indian society. Since its inception in 2016, Jio has managed to become a household name in India through its commendable product-market-fit supported by a combination of right price and data usage. Reliance Jio Platforms, which today operates the Jio telecom business has managed to capture 52% (356 Mn) of the total 687 Mn internet subscribers in India as of September 2019.
The launch of Jio in September 2016 changed India and RIL fundamentally and perhaps permanently. From being a conglomerate largely focused on traditional sectors to a new-age tech and digital giant, Reliance Jio has also played a major role in bridging the urban-rural digital divide in the country. Since its launch in 2016, the rural internet subscriber base(as per TRAI) in India has grown over 2.1x from 115 Mn (2016) to 247 Mn (September 2019). With the wider adoption of the internet, the total addressable market for consumer internet services had grown at an incredible pace and early movers usually tend to gain more in a market that is growing exponentially along with the government's support.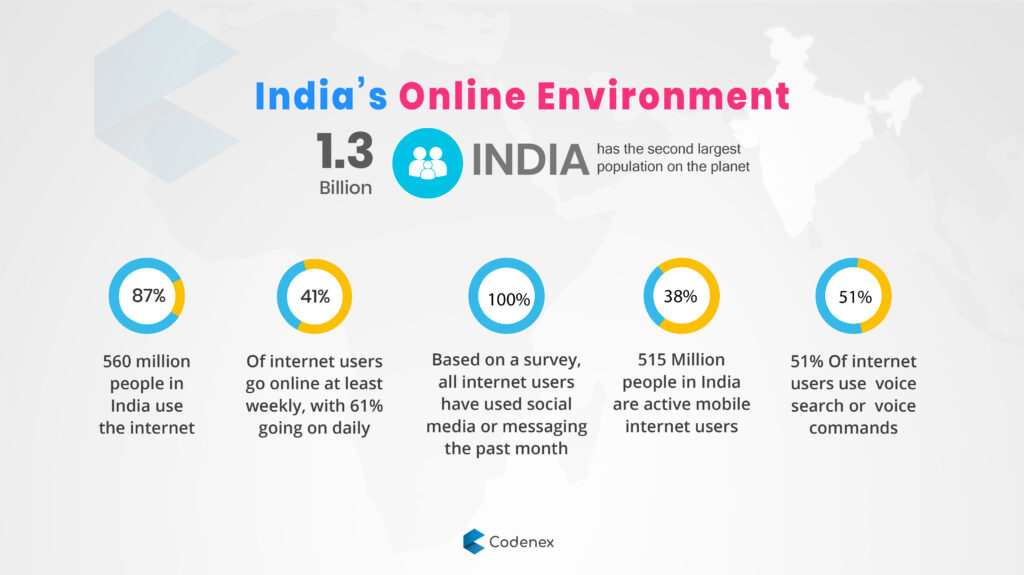 As per the latest data released by RIL, the EBITDA for digital services jumped from INR 15.1K Cr in FY'19 to INR 21.6K Cr in FY'20. Indicating that the adoption and utility of the product in the market is increasing. With the launch of other affiliated services such as Jio TV, Jio Payments Bank, JioMoney, JioSaavn, Jio Fiber, JioMart, JioMeet and others, the user engagement inside the Jio internet ecosystem is expected to rise at an unprecedented rate.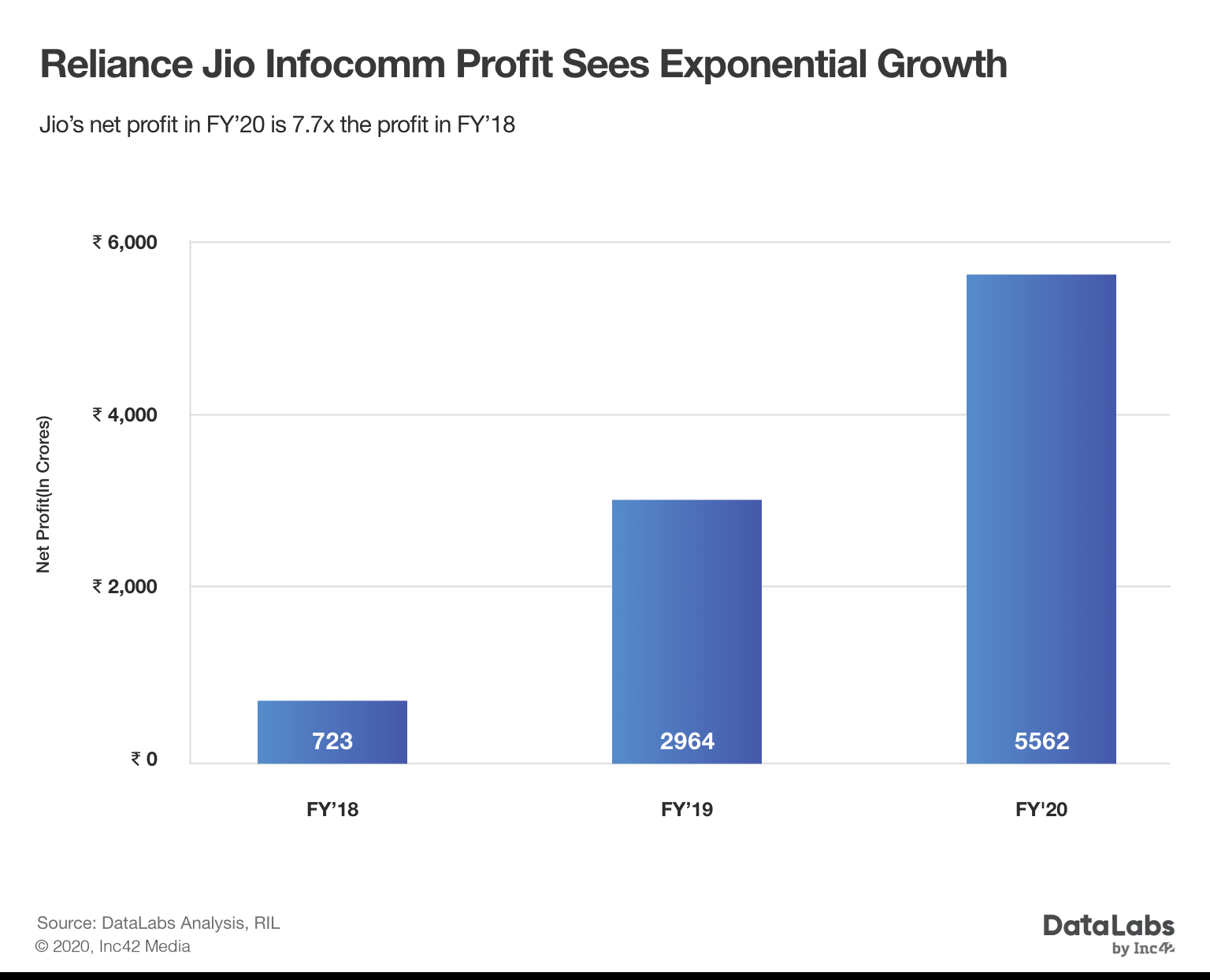 Wider product offerings will also increase the revenue streams for the company which as a result will boost the overall turnover of Jio Platforms, the umbrella company formed late last year to operate Reliance Jio and the wide suite of digital businesses. In addition, Reliance Jio Infocomm handles the infrastructure wireless broadband and wired home and commercial broadband services. The net profit of Reliance Jio Infocomm increased from IN 2,964 Cr in FY'19 to INR 5,562 Cr in FY'20, an increase of a whopping 88%.
In 2020, India constituted 14 percent of the total 2018 billion app installations in the world. As a consequence, India has emerged as one of the biggest and fastest-growing digital consumer bases which is digitalizing faster than many of the more mature economies of the world.