As for February of 2020, Statista reports a 13% increase in digital marketing budget compared to August 2019 (11.8%) in their study. This only goes on to show the importance of channels like social media, content, SEO, video, and more.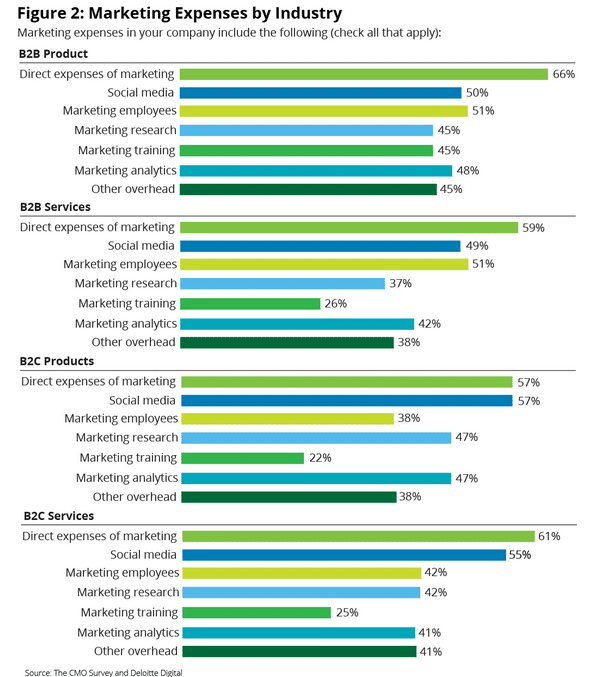 4. Search engines drive 93% of all website traffic on most of the websites where site likes Amazon should be an exception as consumers start their research there.
5. As for January 2020, about 95.88% of all searches in Google are four words or more which means that people are getting habituated to long-term and detailed searches. This should be considered while optimizing a webpage for specific queries.
6. Two seconds is all companies get when it comes to website load time. Anything longer increases bounce rates by 50% which basically means that people close tabs when your content takes more time to load. This can be improved by analyzing web performance and improving with lazy load, CDN, and asset optimization.
7. 18% of all local searches lead to a sale within one day. 72% of people who visit a physical location will choose one within 5 miles of their original location whereas most of the stores generally do not have the option of remarketing. But online websites do not have that limitation. Branding and overall consumer satisfaction will motivate users to visit websites, again and again, irrespective of the distance.
8. By 2021, mobile devices will influence more than $1.4 trillion in local sales. The mobile market is the future of the market. Companies including Google are investing heavily in understanding users more and more to improve their service experience.
9. Having a video thumbnail in the search results can improve your click-through rate.
10. 90% of searchers haven't made their mind up about a brand before starting their search which means that despite heavy competition by amazon there is still space for branding. A brand can be transparent to amazon's behavior through their website which can eventually stick their customers.